Chris Mann: The Use (plus set of 15 postcards)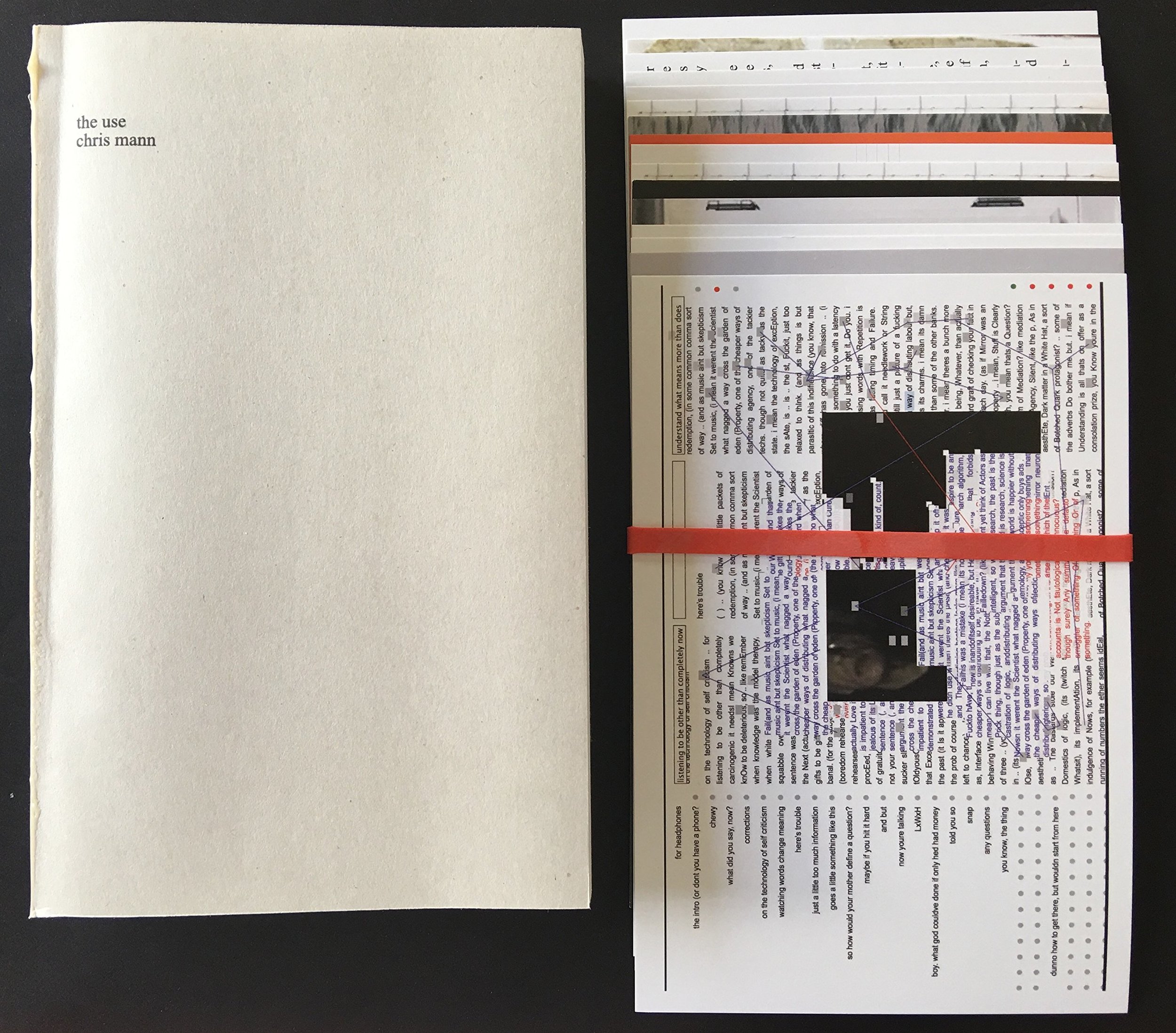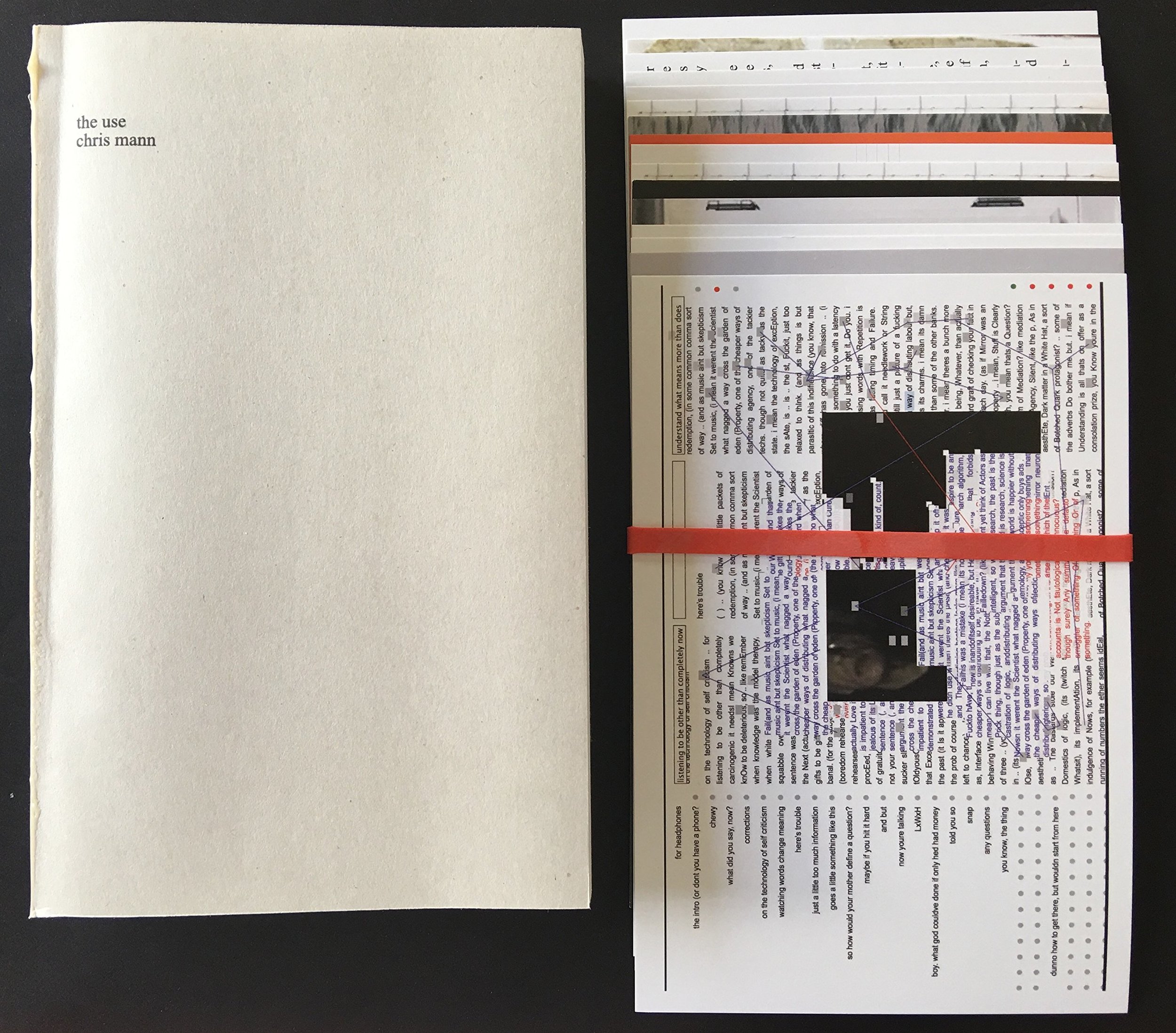 Chris Mann: The Use (plus set of 15 postcards)
The Use is a book of writing by Chris Mann. It is also a translation of his ongoing web project THEUSE.INFO. Materially, it is as humble as a book can get. Exposed glue binding, newsprint, pocket sized—it almost apologizes in your hand. A life of work presented like a small phone book, good call. The writing is undomesticated and has difficult pages, pages that sometime track their own difficulty."—yaleunion.org

Accompanying the book is a special edition of 15 postcards. The set includes contributions by admirers of Mann's work Barbara Bloom, Herbet Brün, John Cage, Henri Chopin, Bill Dietz, Jeff Glassman, Tom Hamilton, Hanna Hurtzig, Alvin Lucier, Claire Mandel, Chris Mann, Matthias Osterwold, Vanessa Place, Larry Polansky, and David Watson.

Published by Juana Berrío and Yale Union. 488pp, 4 1/4″ x 6 3/4″, 2016. Printed in an edition of 1,000 at Linco Printing, Long Island City, NY. Bound by Gary Robbins at Yale Union. Typeset in Times New Roman by Scott Ponik.

Chris Mann (born 1949) moved to New York in the 1980s and was as an associate of American composers John Cage and Kenneth Gaburo. He has collaborated widely with filmmakers and electronic music composers. In 2013, Mann worked with Sepand Ansari to create a website-based project, 010011.NET, in correspondence with the exhibition "As it were … So to speak: A Museum Collection in Dialogue" with Barbara Bloom at the Jewish Museum in New York. Initially loaded with a library of 1,000 texts representing a wide range of disciplines, the site enables users to search for an idea and make rich and ever deeper associations. In contrast to Google, which provides a prepared answer if you ask the right question, 010011.NET is a celebration of the question you are trying to learn how to ask. Mann currently teaches in the Media Studies Graduate program at The New School, New York.