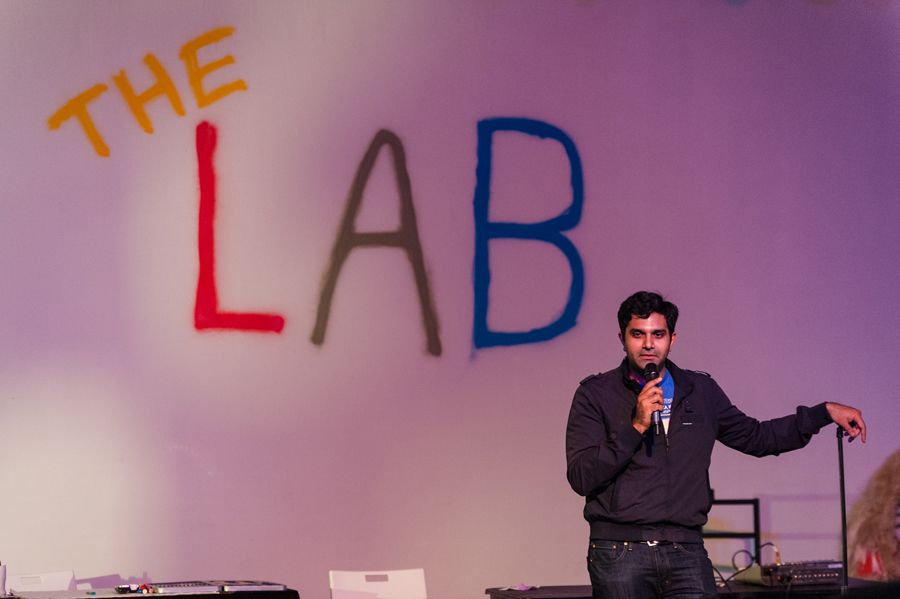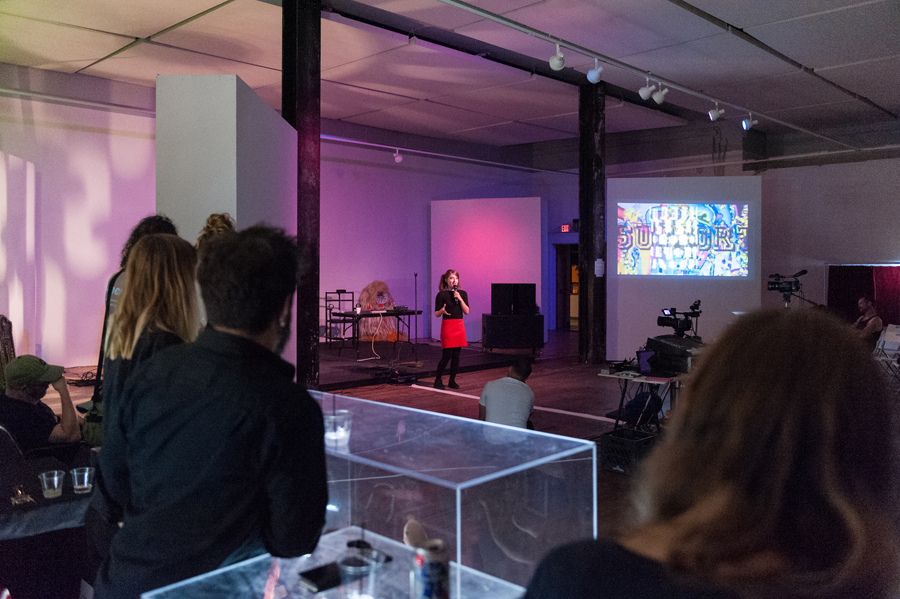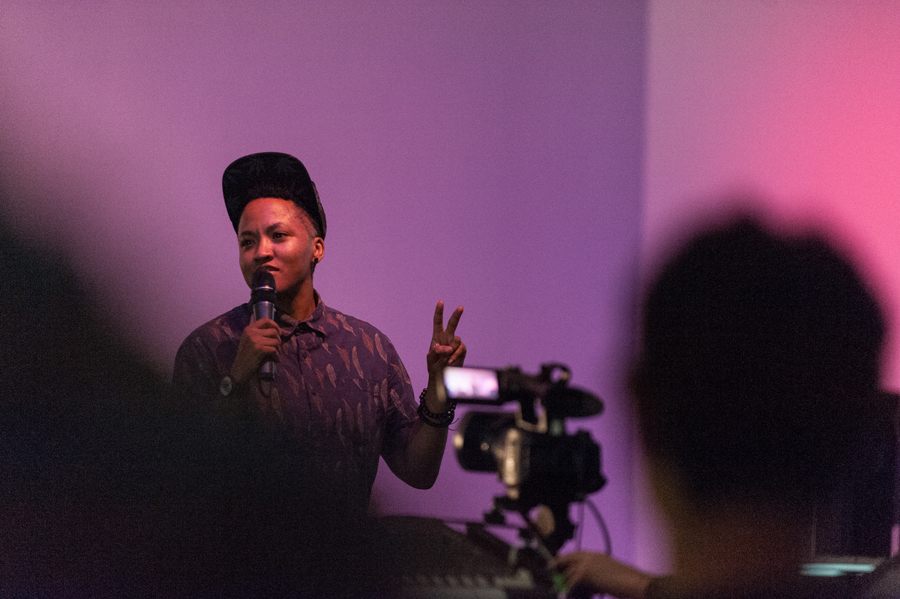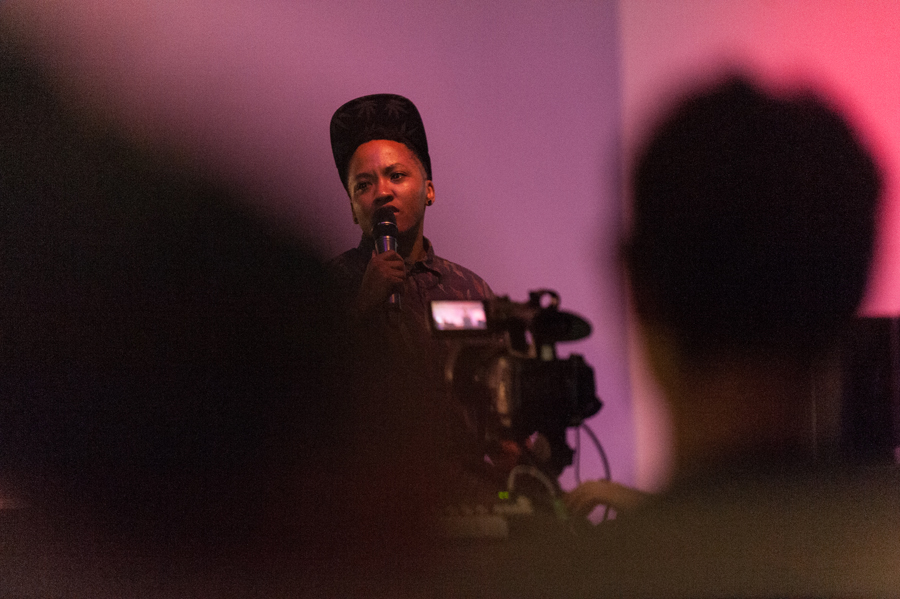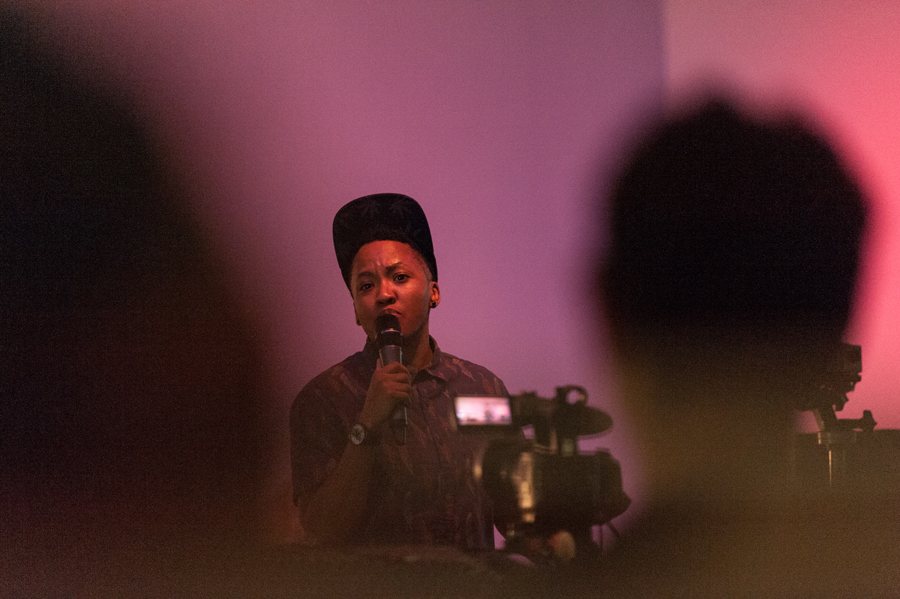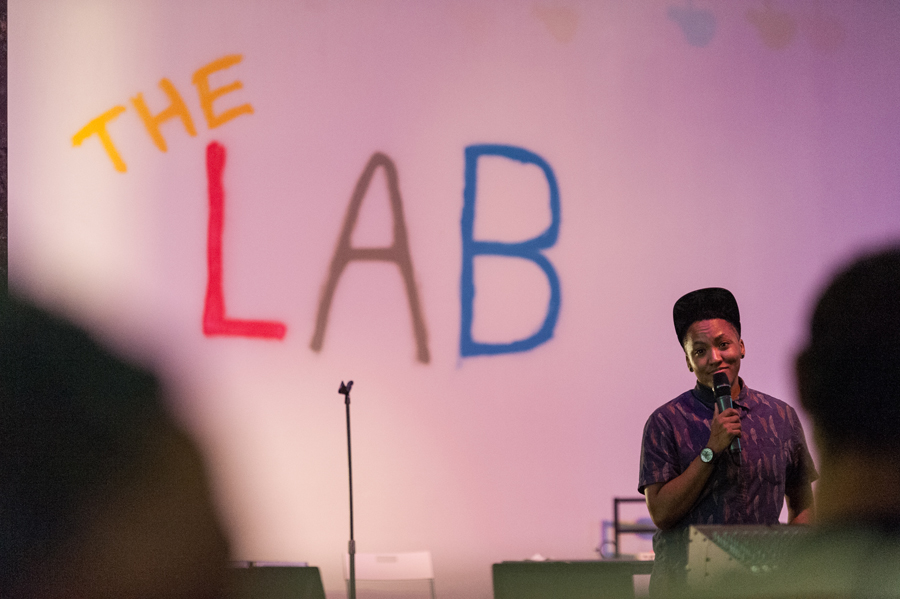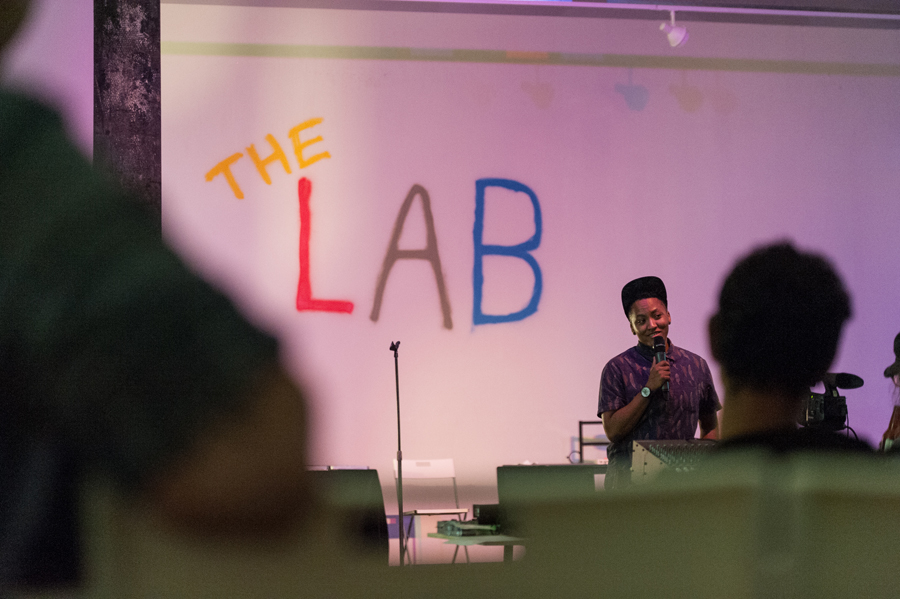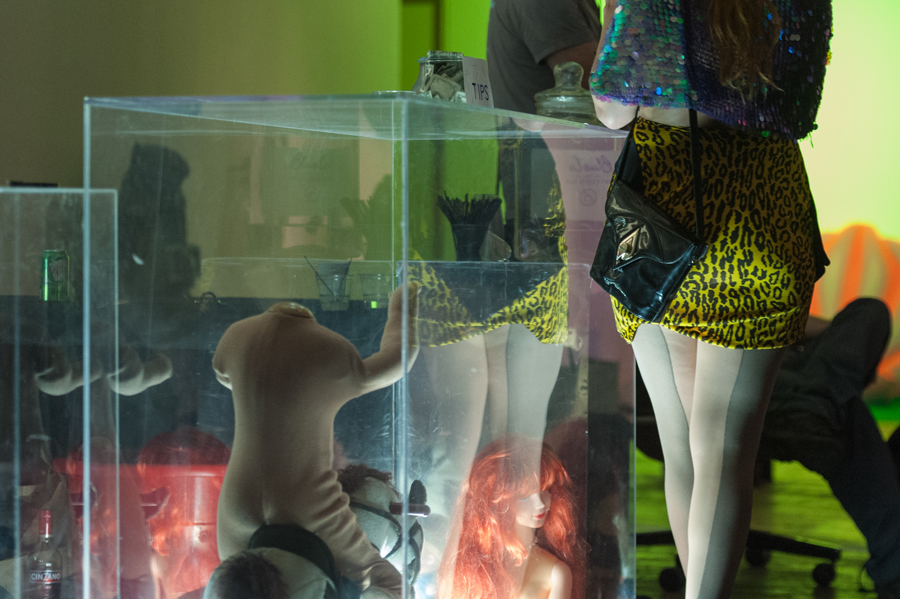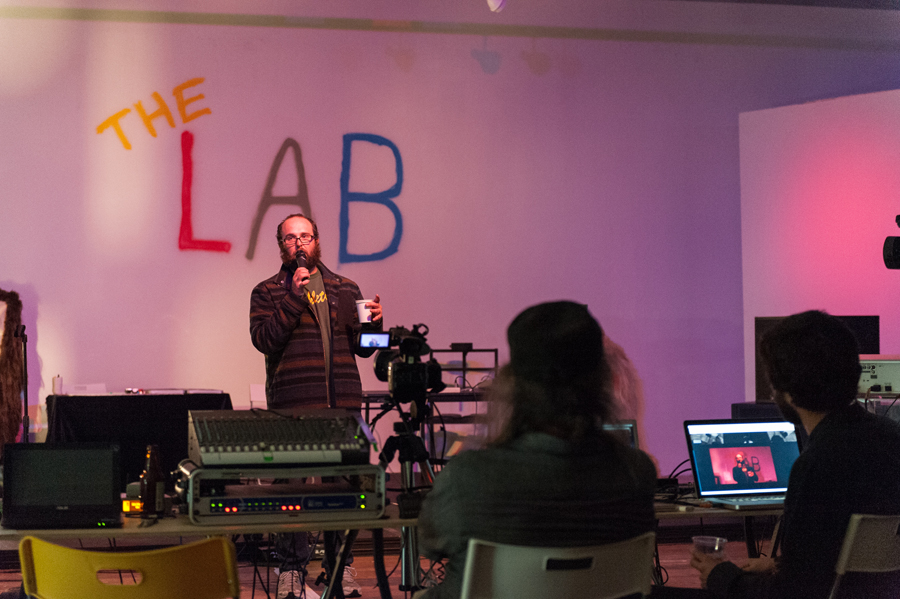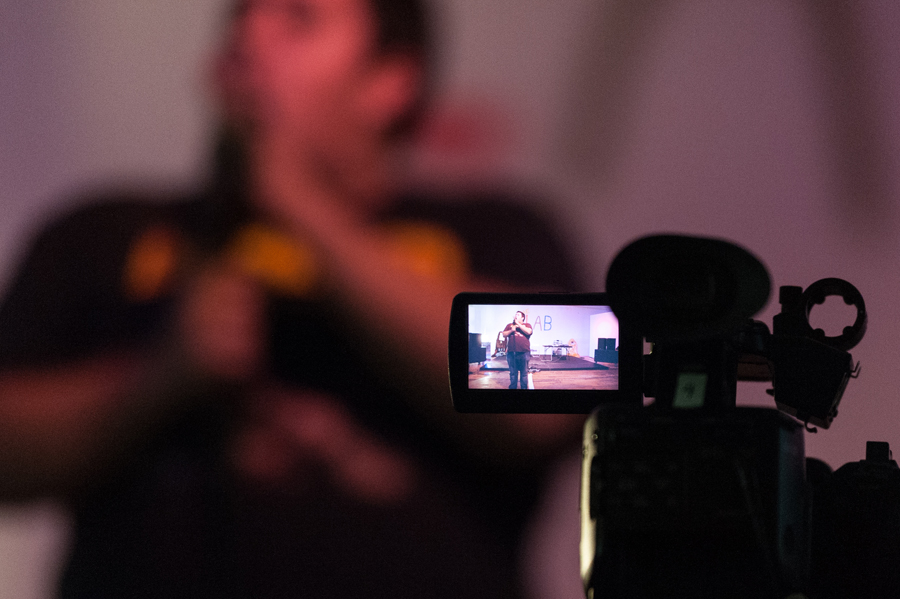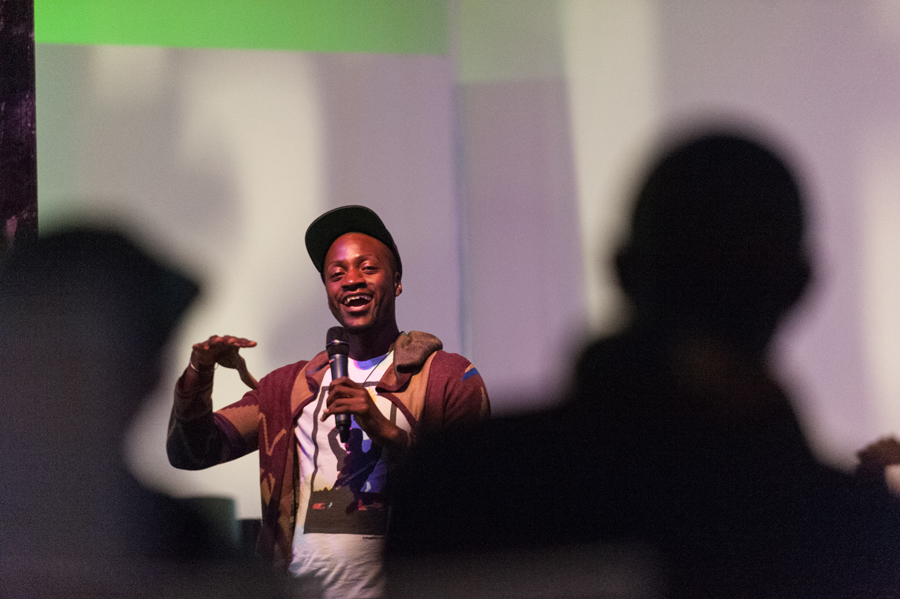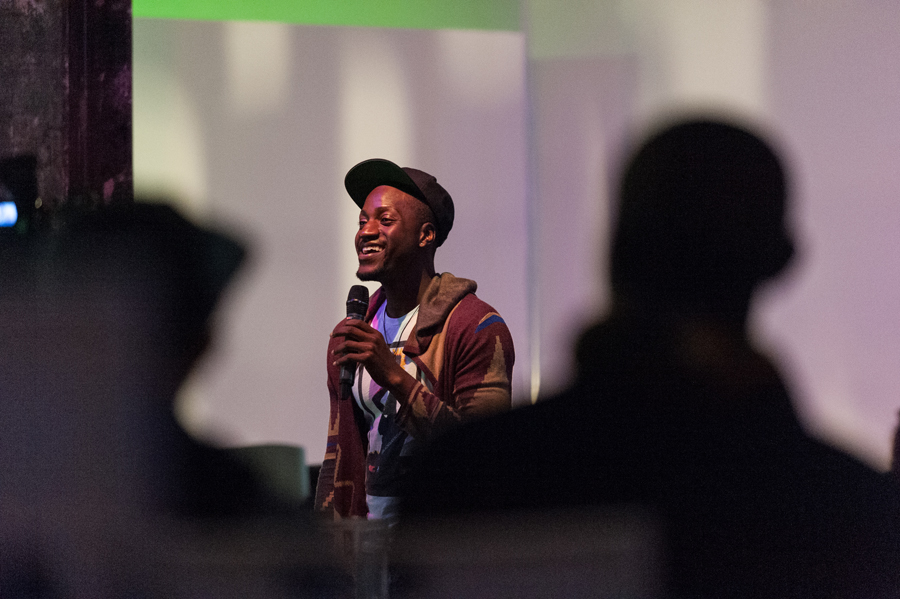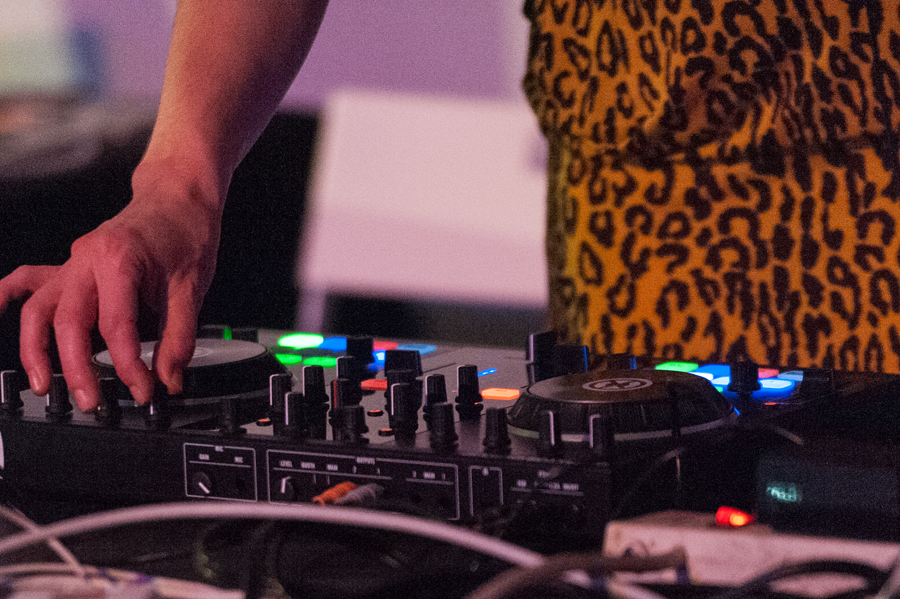 At the stroke of midnight on Saturday, October 17, The Lab will commit, for the second year, to the exhausting and exhilarating task of staging 24 hours of non-stop performances. Telethon will feature faux 'phone-banks' manned by artists, surprise appearances by international celebrities, and a roster of radical art activations, interventions, and more, presented before a rotating studio audience at The Lab's historic space in San Francisco's Mission District and simultaneously broadcast on YouTube.
Every ticket sold will directly support The Lab's new commissioning program which gives artists 25K in unrestricted funds to create a new work at The Lab. Live audience members will have access to an open bar/coffee station throughout the event, as well as special tastings from local eateries. Become a Collector Member and get two free Telethon tickets today!
Though Telethon is modeled after the quintessential Jerry Lewis-style fundraisers of the early television era, its programming holds true to the norm-challenging, risk-taking, boundary-pushing ethos of The Lab. This year will feature performances by:
12-2am Internationally acclaimed artist and DJ Mark Fell
2-3am George Chen hosted comedy hour with Peter O'Connell, Ester Steinberg, Abhay Nadkarni, Aviva Siegel, and Sampson
3-5am Queer dance party with DJ Siobhan Aluvalot and Vogue & Tone
5-8am Daybreak films with Black Hole Cinema
8-9am Cereal and cartoons
9-10am Doggies and donuts with Muttville (bring your pooch for free admission!)
10-noon Heavy Breathing, an artist-run aerobics session with Olive Blackburn, Lydia Brawner, David Buuck, Zen Cohen, CA Conrad, Shanti Ganesh, Christina Linden, Julz Hale Mary, Neve Mazique, Lucas Murgida, Christian Nagler, and Oscar Tidd
noon - 1pm Lunchtime lecture with Constance Hockaday
1-2pm Zen Cohen & Guillermo Gallindo's MEDIA Divinations
2-7pm Performances by Wizard Apprentice / Tropic Green, Michael Guaghan, Sacha Yanow, DJ Kit Clayton, and XUXA SANTAMARIA, hosted by the phenomenal Julz Hale Mary
7-8pm TURF dance battle
8-9pm Las Sucias
9-midnight Performances by Fauxnique, Sister Sock Show, Heklina, Raya Light, Trixxie Carr, and HP Mendoza, curated by Peaches Christ and hosted by the incorrigible Sam Sharkey!
Treats provided by the great & generous artisans at 209 Gin, George and Lennie Cafe, Josey Baker Bread, Bi-Rite Market, Rainbow Grocery, Arizmendi, and Doughbies. Auction items generously provided by Southern Exposure, SFMOMA, Yerba Buena Center for the Arts, deYoung Museum, Headlands Center for the Arts, San Francisco Cinemateque, Frameline, ODC/Dance, Oakland Symphony, Park Life, The Independent, Slim's, Stranded, Issues, Crown Point Press, Land & Sea, and Facebook Artist in Residence Program. Photobooth provided by A Flying Camera. Telethon media designed by Colpa Press.